Over the years, we have moved millions of dollars worth of machines and supplies through this Aramsco Supply Classifieds website, all for free, because we love our customers. We wanted to give you a few tips from the people who have sold their stuff for more, and faster too.

Do Your Homework
Is the machine your selling worth what you are selling it for? Peruse this site, local newspapers, and chat up your sales rep at your nearest Aramsco Store, to compare and valuate with resources to help you gauge what items like yours may sell for as well as people who know other people who may be looking for items like yours.

Freshen Up Your Items
Wipe down and coil up your gear. Making sure things are clean and presentable when people are looking at your items will make it more appealing for them to look closer.

Take Plenty of Horizontal Photos
Center your items, and snap away. Get a few close up shots from different angles, as well as some full shots of your items. Do not leave distracting clutter in the background, and take horizontal shots, as they look best on this this site. If you do upload vertical photos, people will still be able to see the whole image if they click onto the slide show. Make sure your items are easy to see what they are.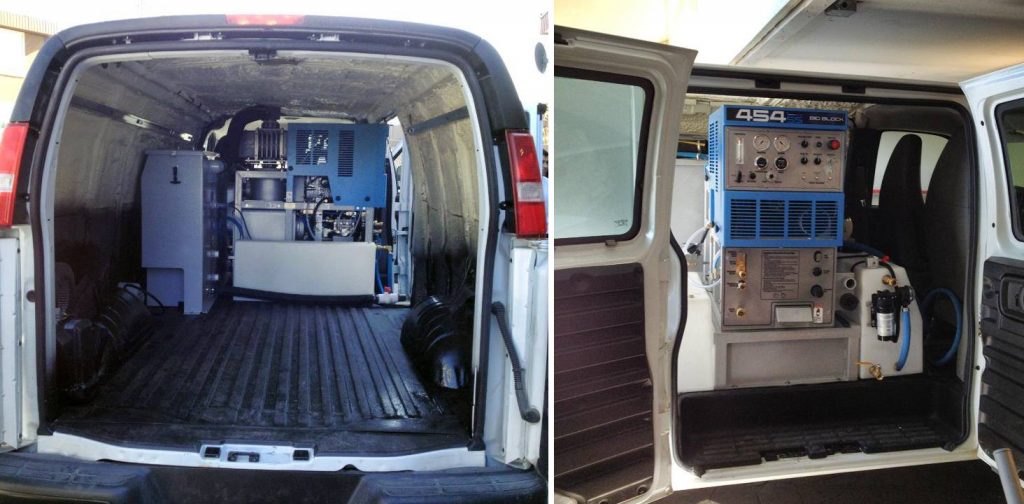 Consider Search Terms
We get thousands of people on this site from search engines, coming to see the results here of what they were searching for elsewhere. Make sure you are using terms that are relevant to what people like you would search for if you were looking for what you are selling. Use those terms and phrases when titling your ad, when naming the pictures before uploading, and when writing the description.

Use Detailed Descriptions
Rule of thumb is between 200-300 words in your description, broken up into a bulleted list, so people who are reading your listing can scan quickly and read more as they find your item relevant.
Share on Social Media
Let people you know and like and trust know what you have for sale. They may need or want what you are selling, or they may know someone else who does.